The main concept of the museum, a 'museum without walls', was already intended to mean both the real and the digital worlds when it was created in 1999. Our goal is to create an unlimited, transgenerational learning and communication space, where all visitors can enhance their knowledge and social skills independently.
Ruairí O'Brien, the museum's founder, has been working on a virtual museum concept since 2002 (at times in partnership with Dresden University of Technology's media centre). The museum is currently planning to reboot and complete this project.
Thanks to funding from the Saxon State Office for Museums, we have now developed a model 3D column as a new first step with Web-GL technology, which tests inclusivity, interactivity and bilingualism at the same time.
To explore the model column and leave your contributionst just click the button below. We welcome feedback on usability, also by email at kontakt@kaestnerhaus-literatur.de.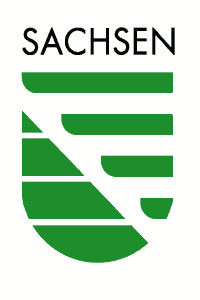 Diese Maßnahme wird mitfinanziert durch Steuermittel auf der Grundlage des vom Sächsischen Landtag beschlossenen Haushaltes.
The idea behind the ongoing  work on the virtual version is to make valuable and thematically particularly relevant exhibits of our Kästner Collection accessible online for German-speaking and international visitors from different age groups. In doing so, we would like to promote dialogue at the object level by offering additional contextual knowledge and contextual activities. Interested visitors are thus given the opportunity to prepare and follow up their visit to the physical Erich Kästner Museum, but virtual guests who are unable to visit the museum on site should also be able to find out about the museum's exhibition and event activities via Virtualmuseum, interact with selected and prepared exhibits, and contribute their civic knowledge.
In selecting the exhibits presented, we have focused on original objects, first and special editions of primary texts, handwritten dedications, photographs from private collections, manuscripts and typescripts, private correspondence, and materials relating to the history of the Villa Augustin and the house's operations.
We hope you enjoy discovering the diversity of Kästner's work!
Trailer zum Virtualmuseum
© Ruairí O'Brien