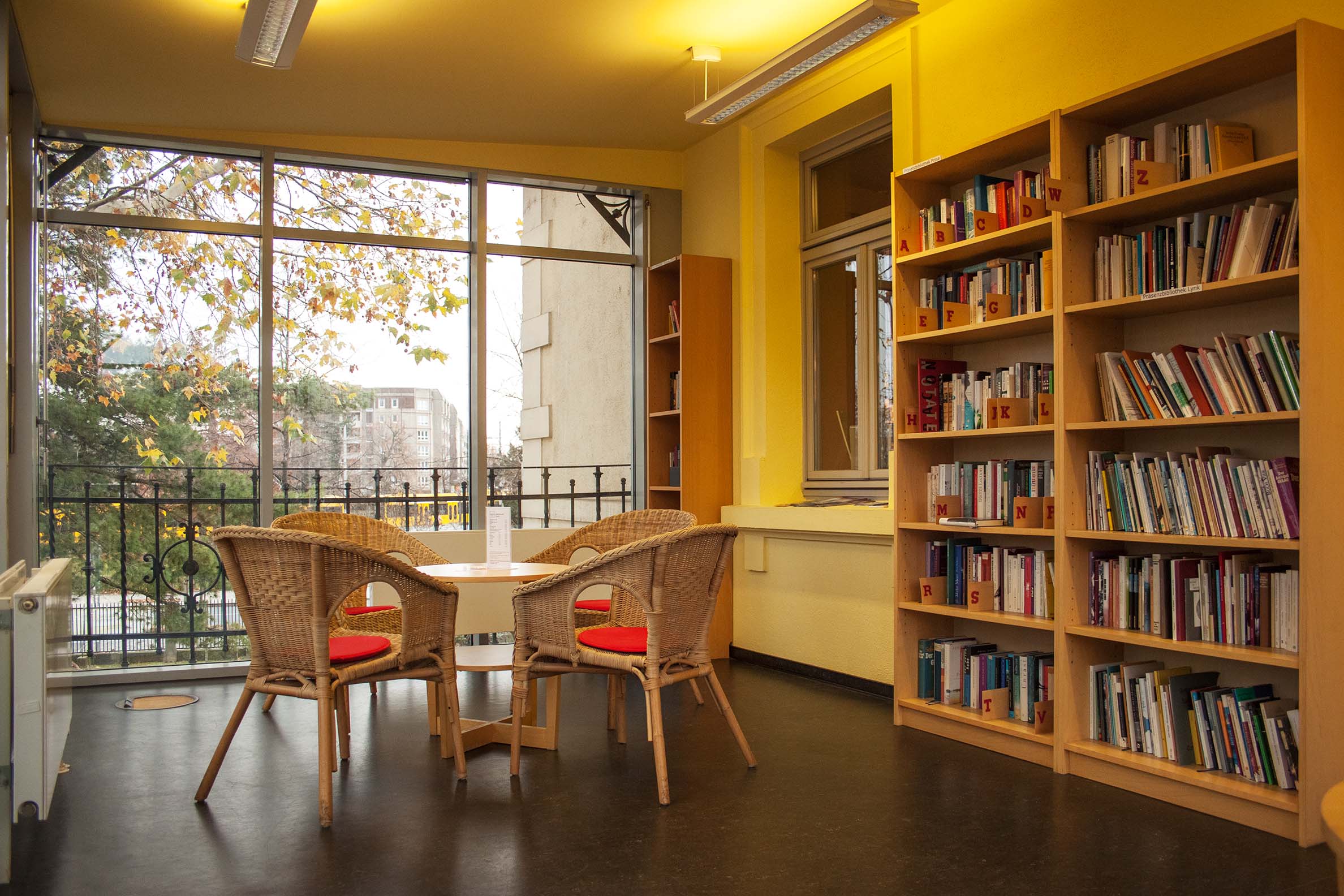 Our small library in the winter garden
The first floor of our building houses our literature café and shop, stocking a range of products by and about Erich Kästner, including various editions of his works. You can also buy works by local authors and recent literature award winners. Relax with a cup of coffee or tea while you choose what to buy.
Our literature café is open to the public, not just to visitors of the museum. The comfortable setting offers a great working atmosphere, and you can browse our little reference library while you take a short break.